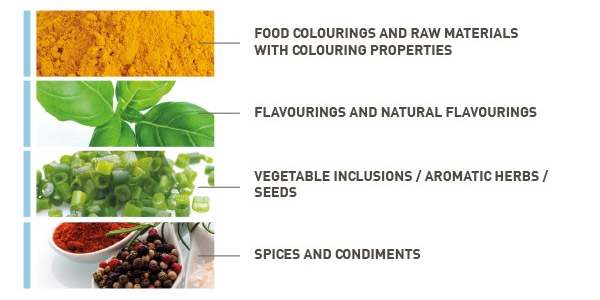 Mix composition
Customisation at every stage

Colin Ingrédients is involved at every stage when it comes to composing a mix of ingredients. The different stages in the formulation are adapted to your specifications. One or more stages can be integrated, ranging from a single spice to a complex blend including aromatic and visual elements.

Areas of application
FLAVOURING & COLOURING
Natural flavourings and colourings.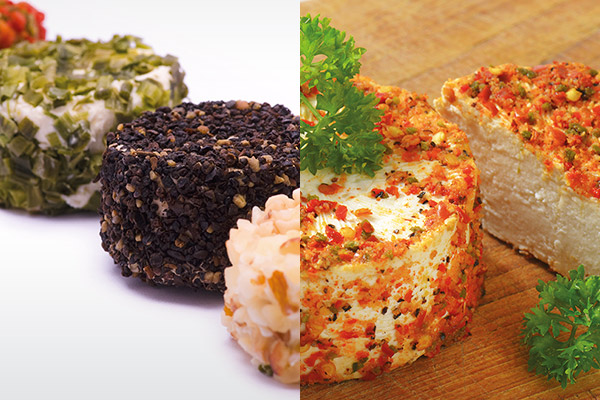 COATINGS
Seeds, fruits, aromatic herbs or spices.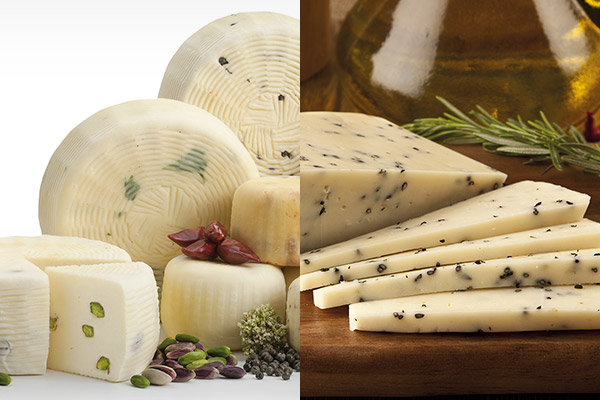 Inclusions
Fruits, vegetables, condiments, herbs, spices.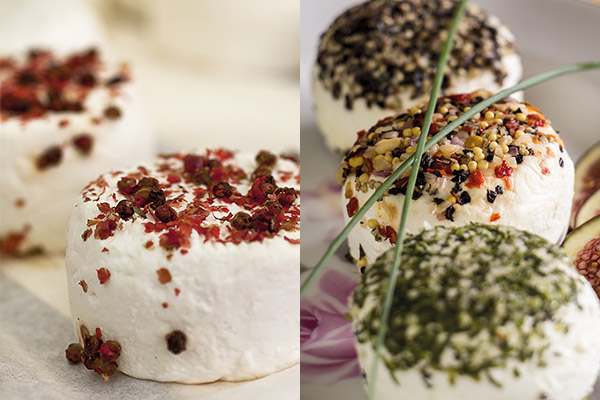 Toppings
Seeds, fruits, aromatic herbs, spices or crumbles.

What makes the difference at Colin Ingrédients OPTIMUM FOOD SAFETY
The heat treatment we apply to our raw materials in our workshops reduces the microbial load of vegetable-based ingredients to meet the requirements of the cheese and dairy products industry. This approach is completed by effective foreign object prevention measures. TOTAL CONTROL OF THE SUPPLY CHAIN ENSURING CONSTANT QUALITY
From the growing of our raw materials to the development of an ingredient, we are involved at every stage of the production process. A SPECIALIST INTERLOCUTOR FOR YOUR BUSINESS SEGMENt
Your sales advisor is a professional specialised in the cheesemaking industry. Ideal to provide personalised, confidential support throughout your project! A POWERFUL INNOVATIVE FORCE
Colin Ingrédients is a real creative resource for its customers: workshops, trend books, needs monitoring - we are closely involved in your developments ! QUALITY CONTROLS ON EVERY BATCH
Acceptance analyses carried out on every batch guarantee maximum compliance with your specifications.